User Experience Branding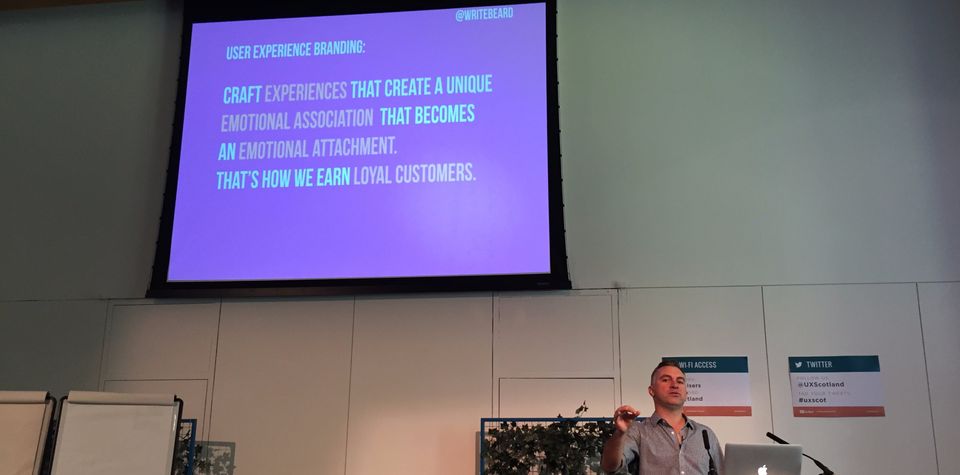 Seminal brand expert Wolf Olins has suggested that brand is becoming meaningless. Instead, leaders are looking towards company purpose. This is also what Bill Beard suggested in his talk on user experience branding ("I prefer it to brand user experience") – rather than complex all-scenarios-covered-rules that notably avoid any discussion of the actual customer.
Beard started off in copywriting for ad agencies before moving into UX and particularly startups and agile, and has noticed both the tension with integrating brand and UX into agile "you're too busy thinking at things at a sprint by sprint level to be able to see the big picture" and the need to use brand to "create a minimum desirable product rather than a minimium viable one".
Those who know of the useful, usable, desirable UX triad would be interested to see Beard's take on this for brand.
New take on useful usable desirable @writebeard #uxscot pic.twitter.com/a0GdB3v9HQ

— Vicky Teinaki (@vickytnz) June 11, 2015
More than anything, user experience branding is about figuring out who you should be targeting, and why you're doing it for them.
In terms of who, identifying the brand purpose – how it will make them feel – is key. In-the-know? Empowered? Tough? Provided? Handsome? Geeky? Smarter? Understood?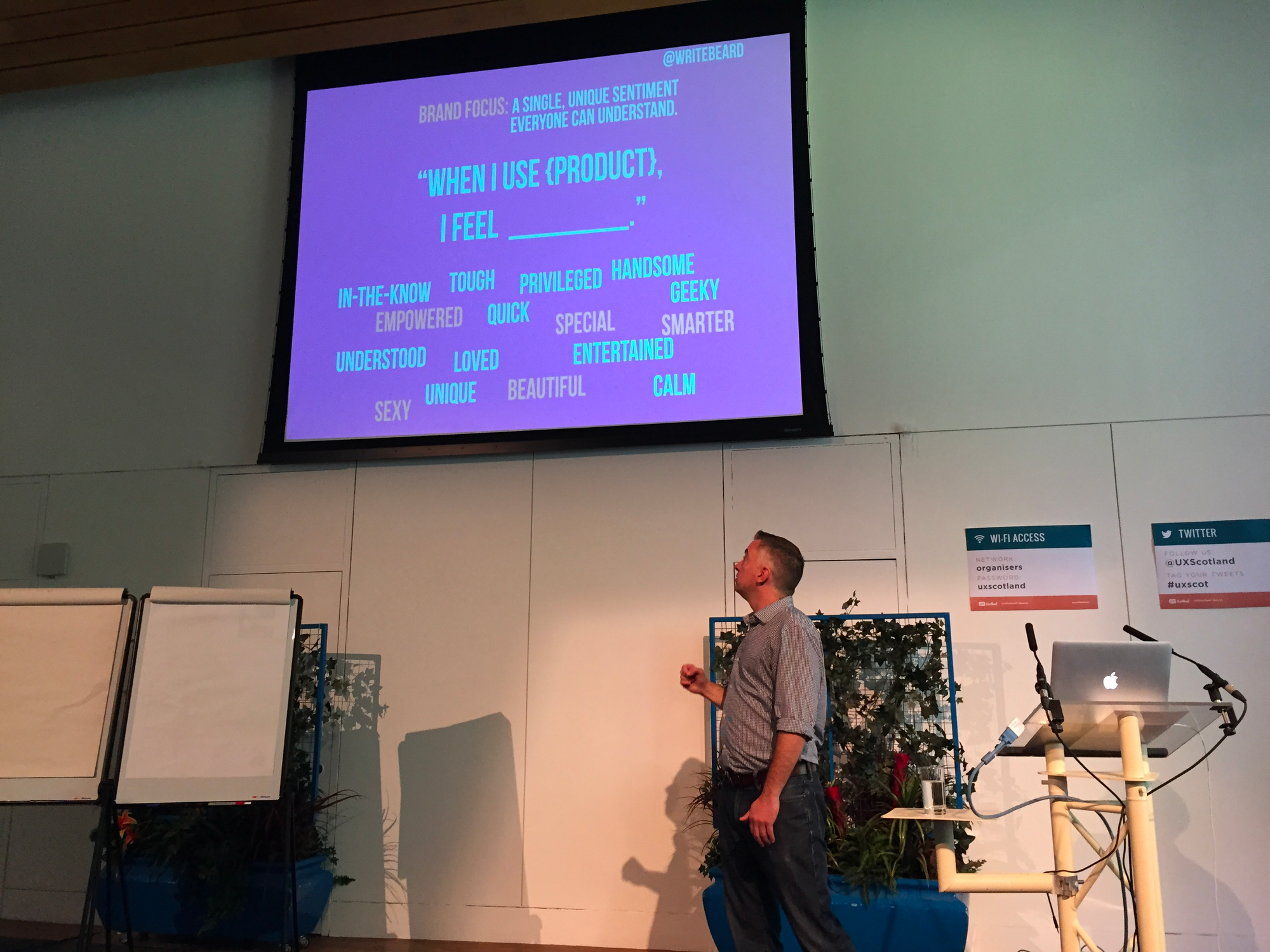 He gave the example of new sporting brand Under Armour who cannily noted a niche market for young men and used messaging about "protect this house".
The message resonated far more strongly than the more generic "just do it" of Nike and other more general messages from the bigger brands and led to a big increase in market share.
More deeply, you need to identify the 'why' that will drive your product and compnay. This particular triad comes from Simon Sinek, who Beard credits as "being able to explain the thing that I've been doing for 18 years in a way that I couldn't".
https://www.youtube.com/watch?v=sioZd3AxmnE
For example, Apple could potentially be summed up as :
What – make computers and computer related products
How – beautiful design and superior usability
Why – became we believe in challenging the status quo in everything we do
He also suggested that we think in brand experience moments, be it 404s to password errors – they don't have to always be fun, but they should be on brand. (Mailchimp does this well – "they make spamming people fun" – and even have an online voice and tone guide that shows that they understand how to keep their brand focus.
The session wasn't all talk and listen either. The audience were put into groups and asked to do two tasks. The first was to try doing the "Start with Why" task based on various companies from Microsoft to Instagram (our table had UX Scotland).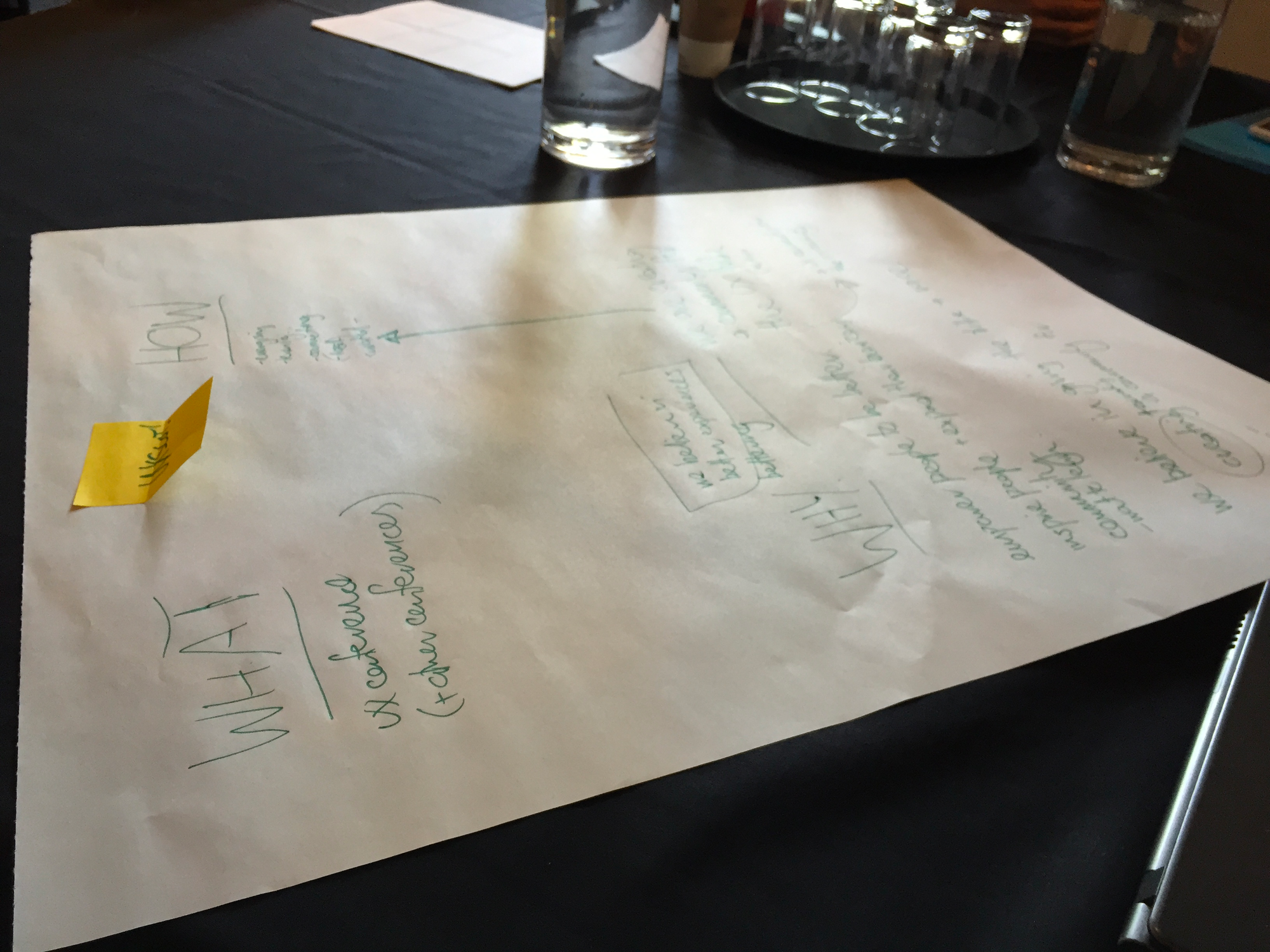 Our table found that it was easy to think you were doing the why when in fact it was more of the how – it is hard to get to the core of what the why is. (Beard admitted that the exercise could in practice take anywhere from 45 minutes to days!)
The second was to investigate how to create a branded moment for that company's 404 page.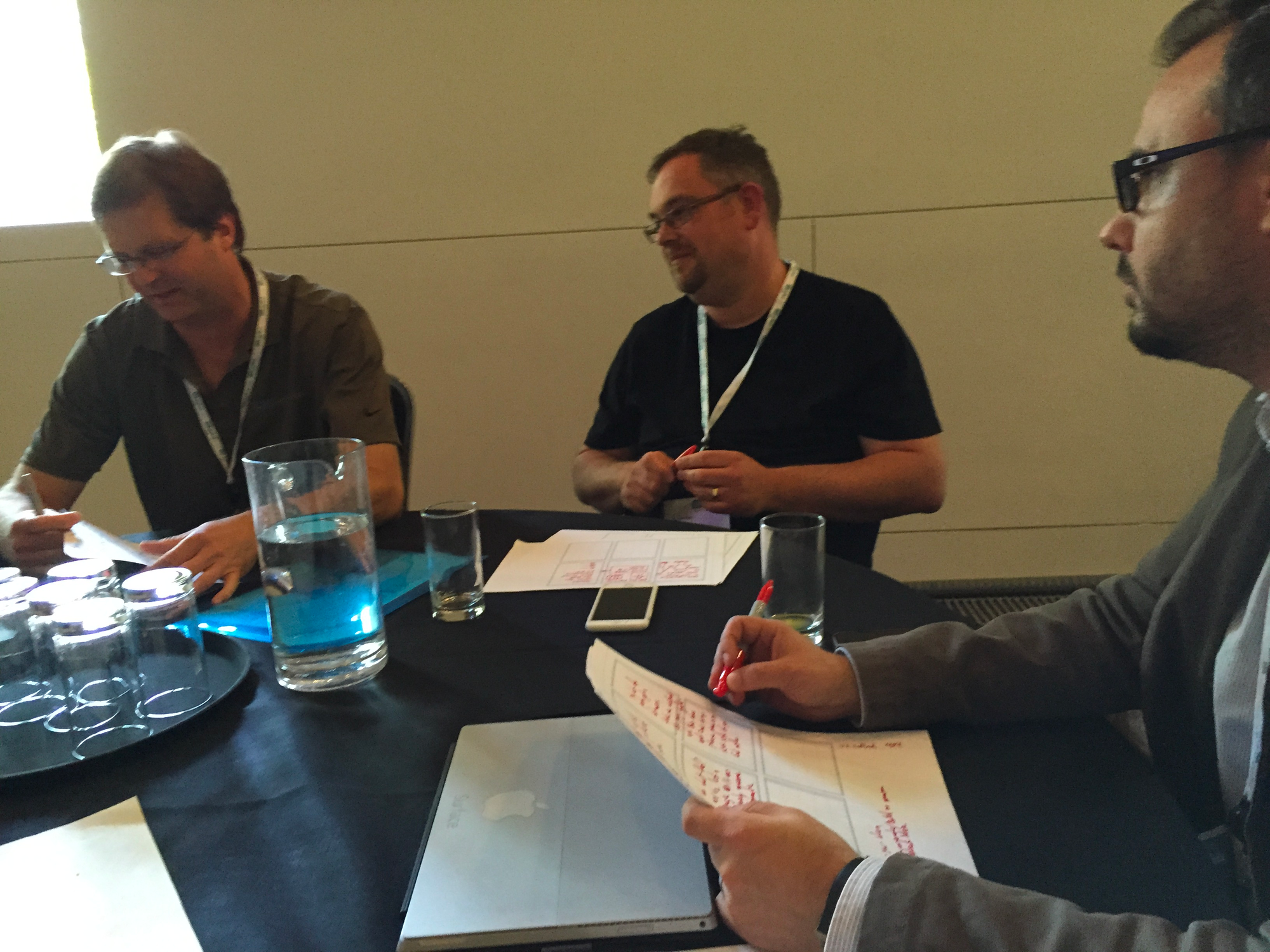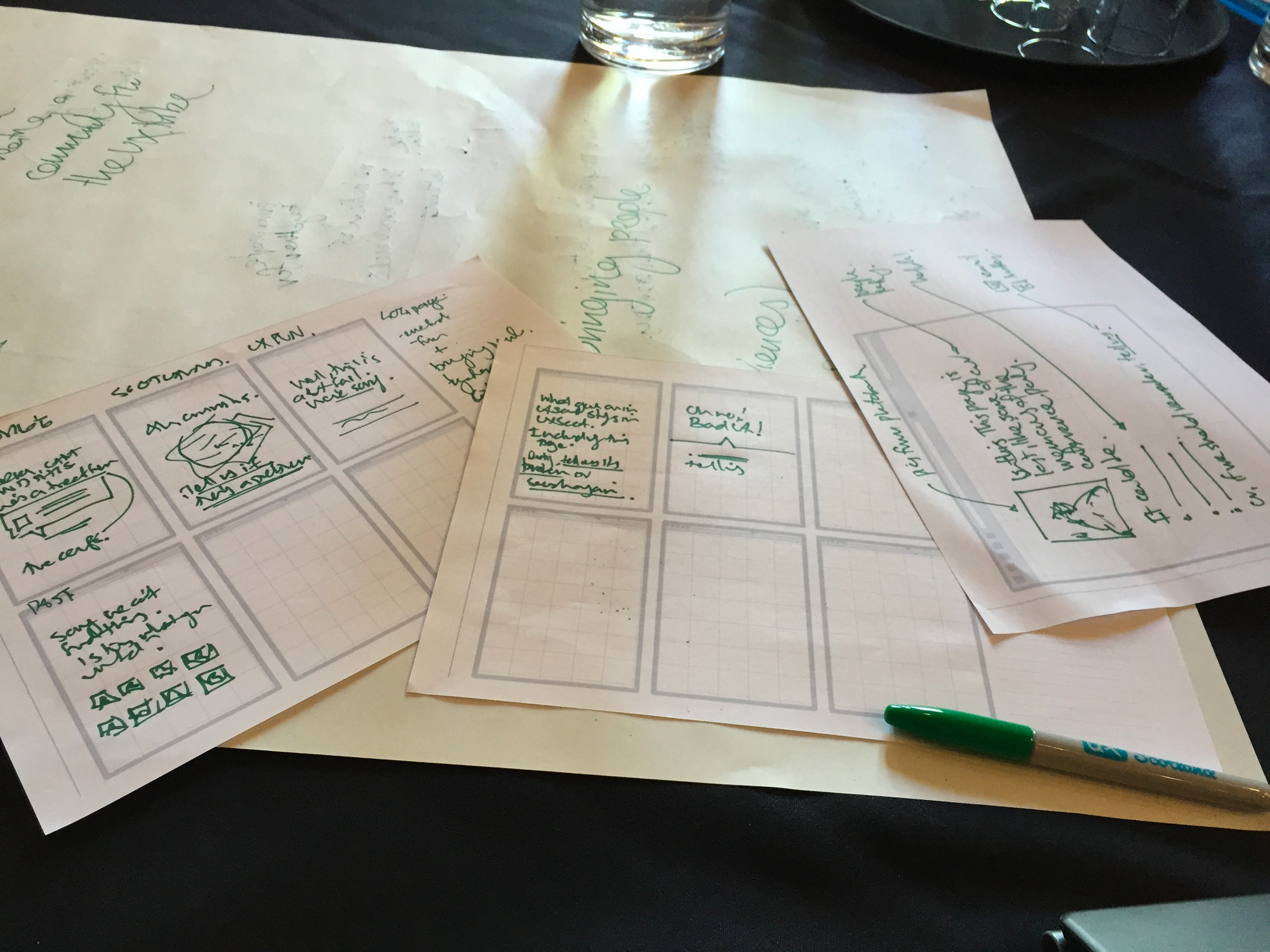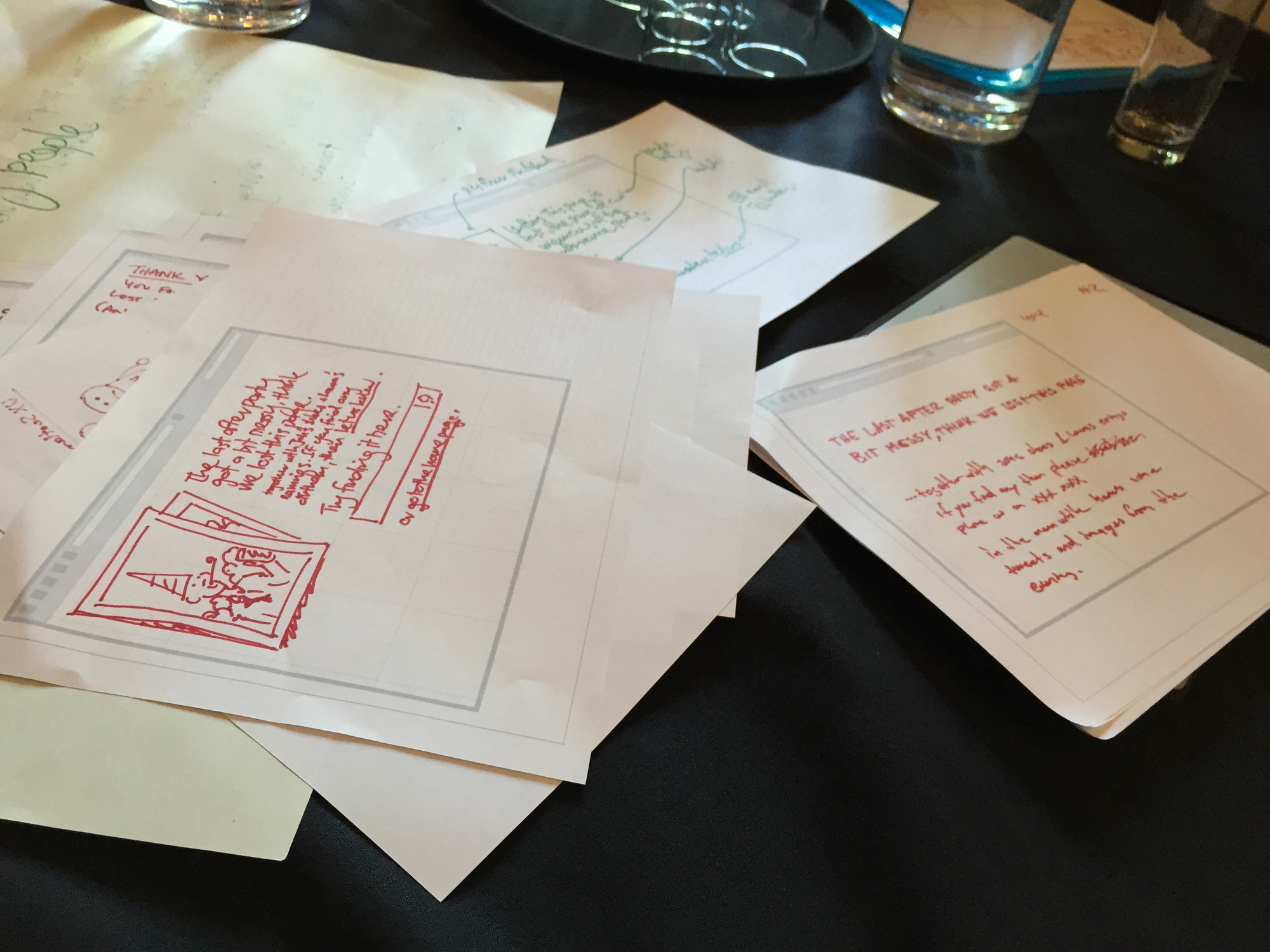 Beard's slides are available online.