Confessions Of An Ex Unicorn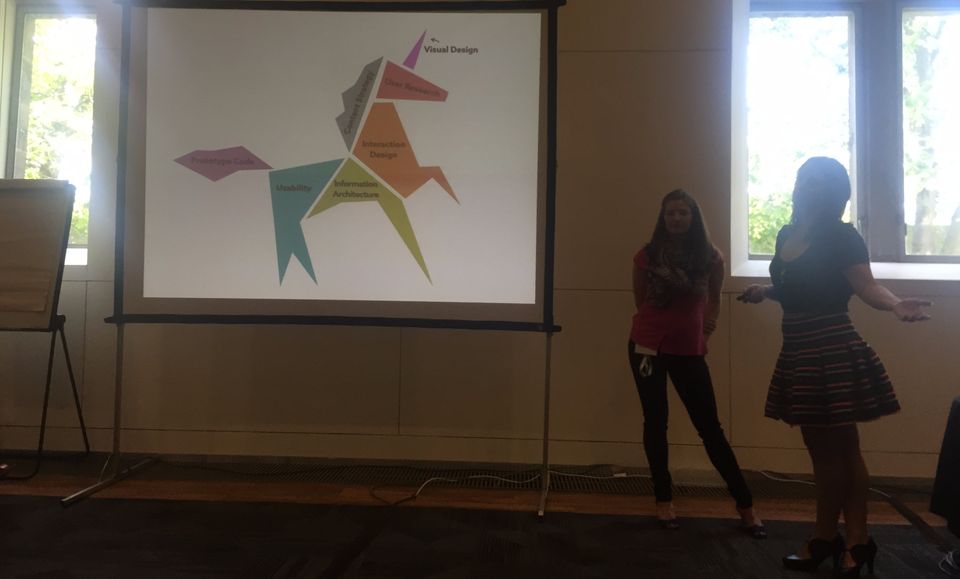 Did you know that the national animal of Scotland is the unicorn? This made Rachel Daniel and Amanda Stockwell's workshop particularly apt. They brought out the glitter (though not in a "get revenge on you enemies" kinda way) and discussed their histories as UX unicorns, how they de-unicorned … and then the particular issues that different job roles in UX, including but not limited to unicorns, have to contend with.
What is a UX unicorn? It's kinda the 'cool girl' of the tech industry – a mythical creature able to do anything and everything at a moment's notice, and most likely look great while doing it too (OK, the latter part is just my personal opinion). Daniel and Stockwell did give a proper definition, noting a key element: "despite any conflict of interest".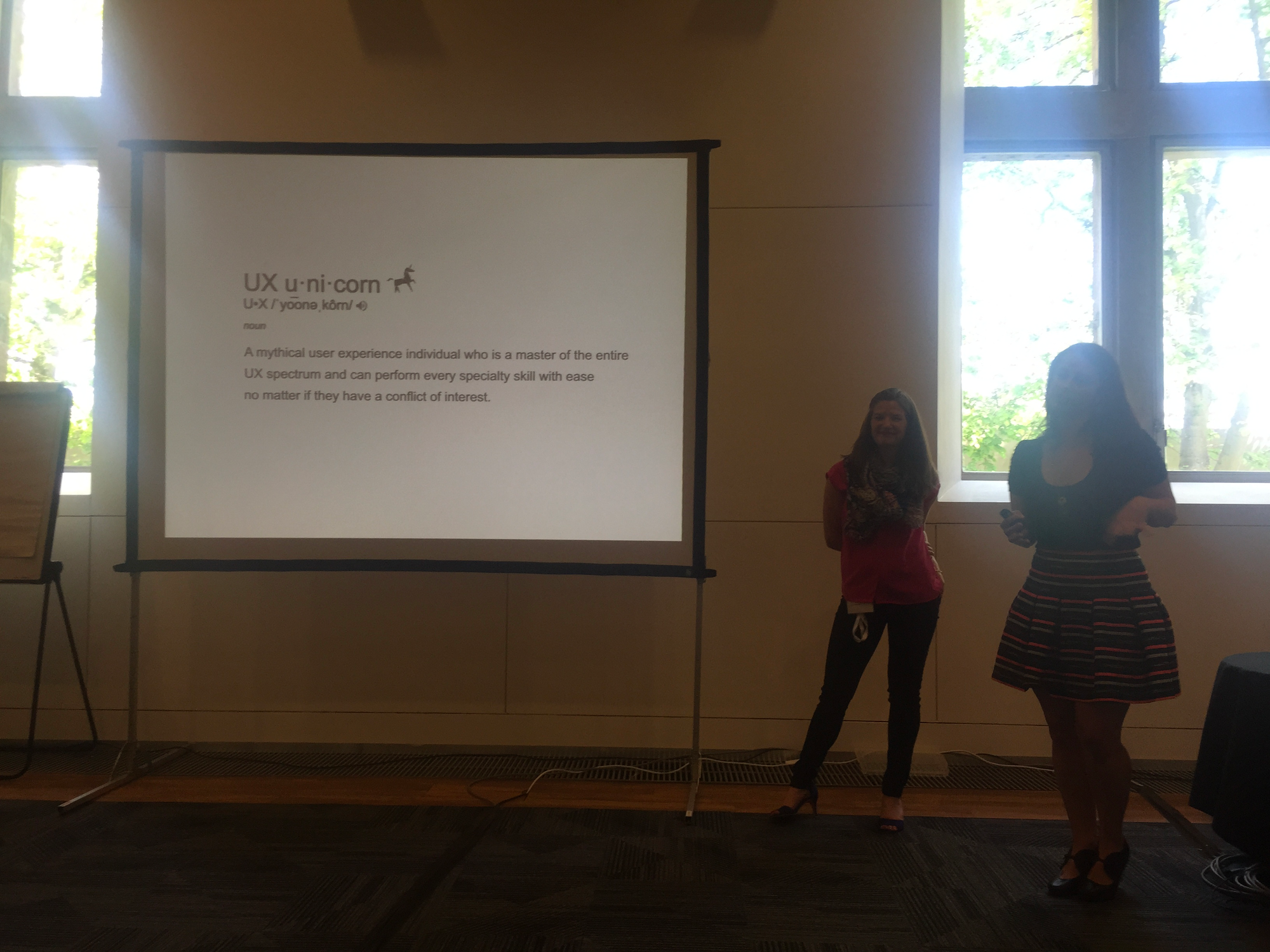 They also had a handy anatomy of a UX unicorn "it's ironic that user research is at the rear…".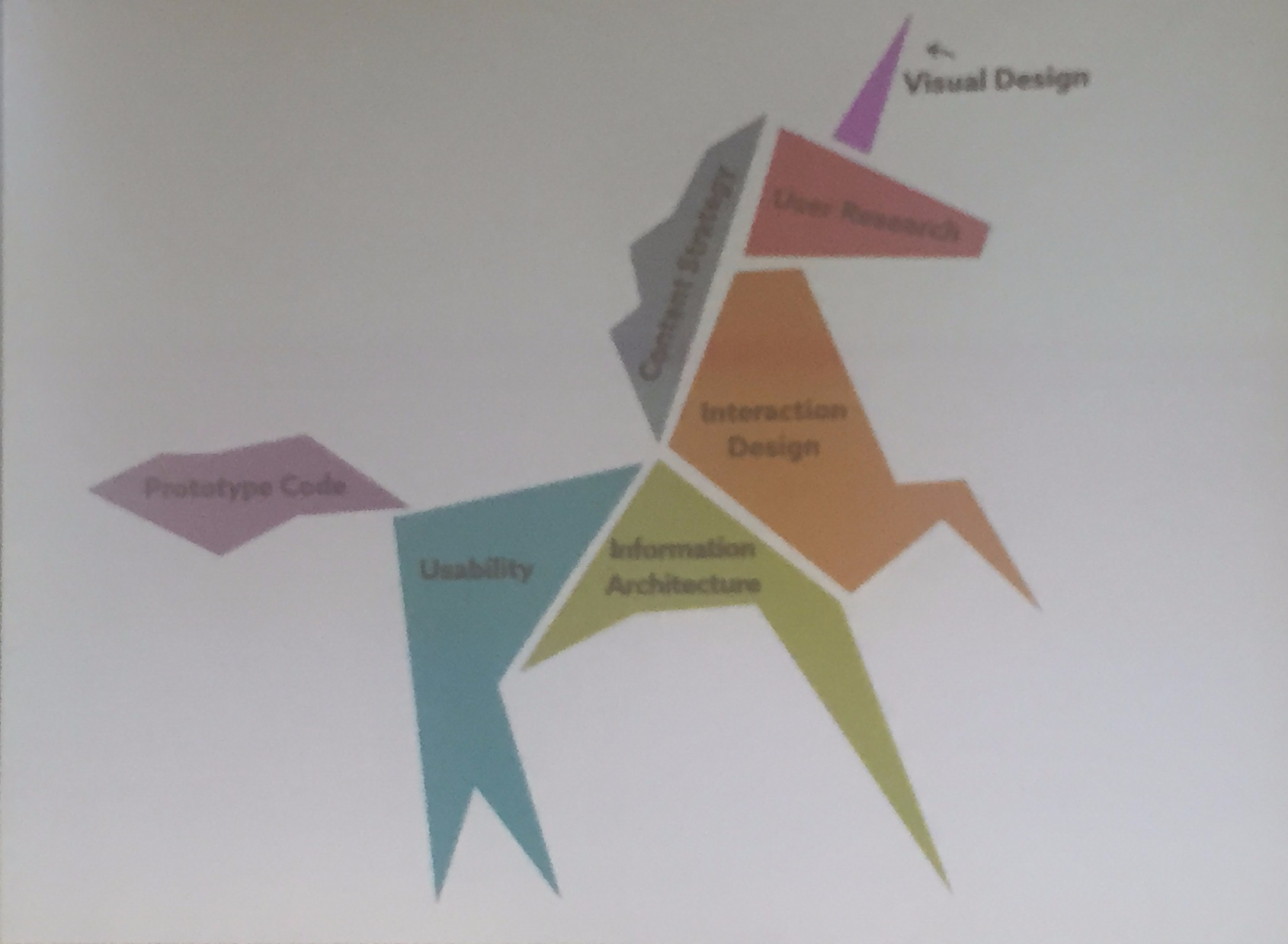 The problem is, that many people are expected to be unicorns at their work, but can mean that at best you work on things that don't energise you and aren't really worth being any more than competent at (for the two this was visual design and user research respectively) … and at worst can end up leading to massive burn out.
The pair acknowledged that not everyone in the room would be a unicorn, so got people to split into groups of unicorns,  specialists – "if you can't be a unicorn you can be a narwhal", consultants, and team leaders .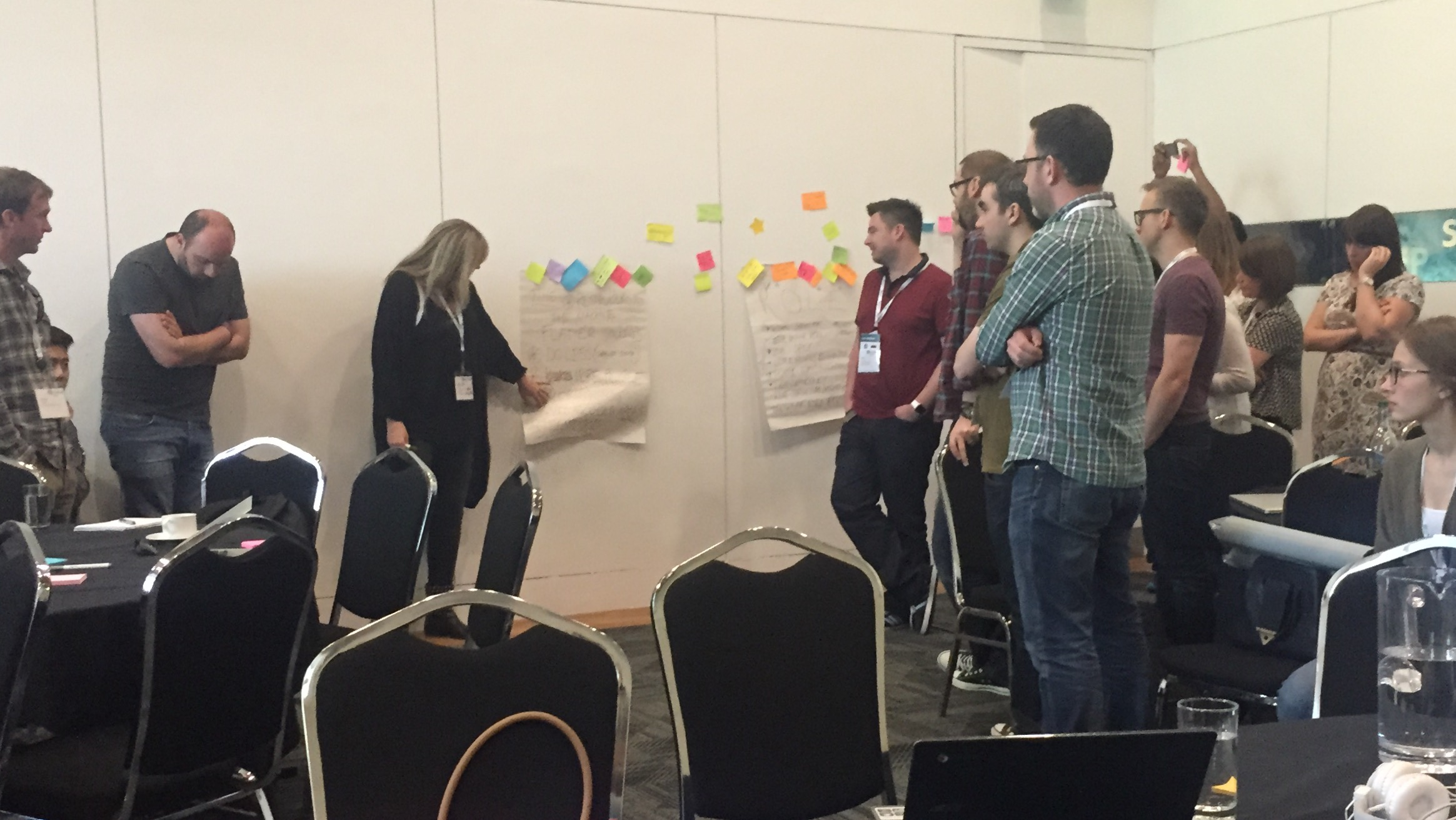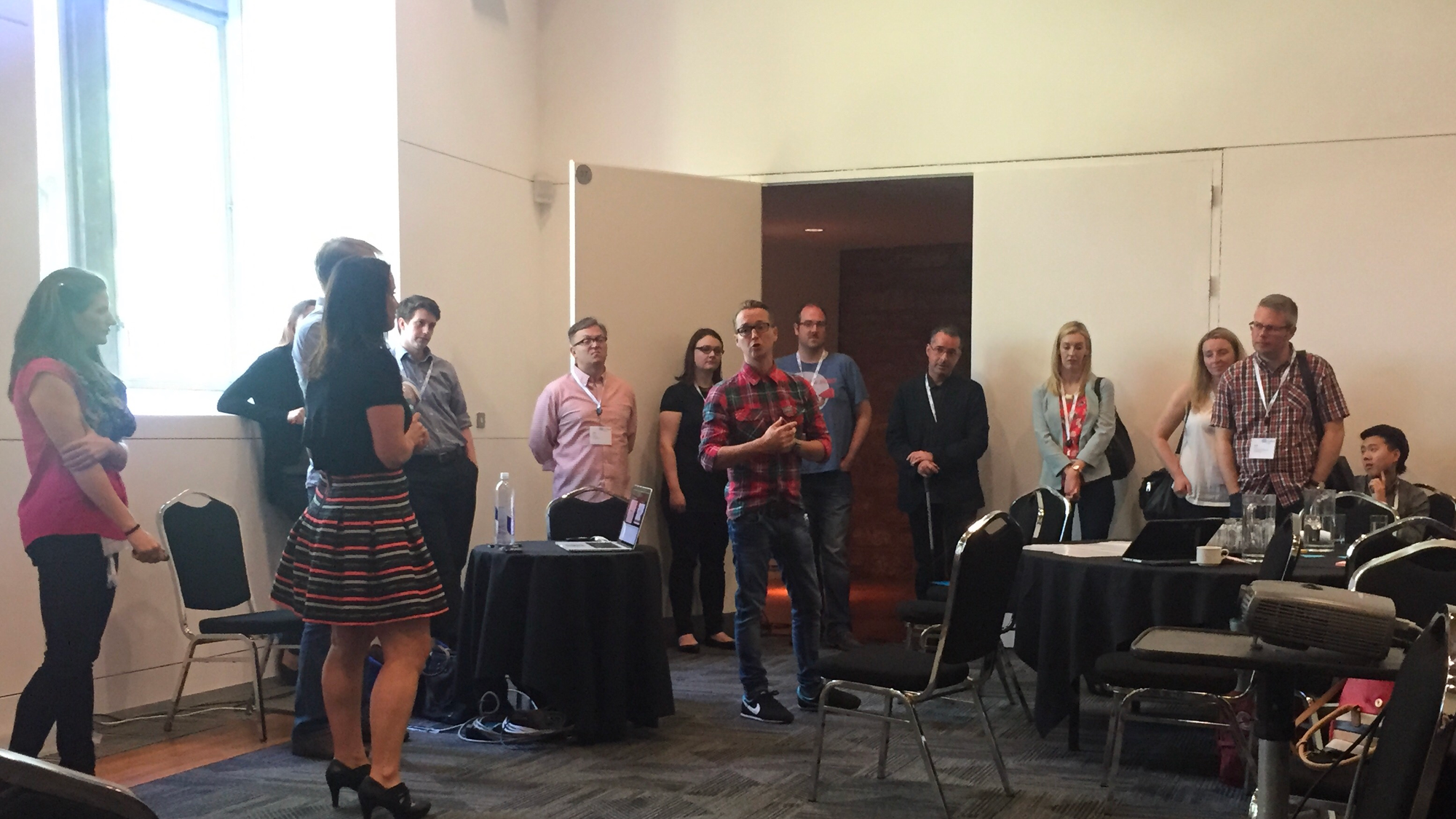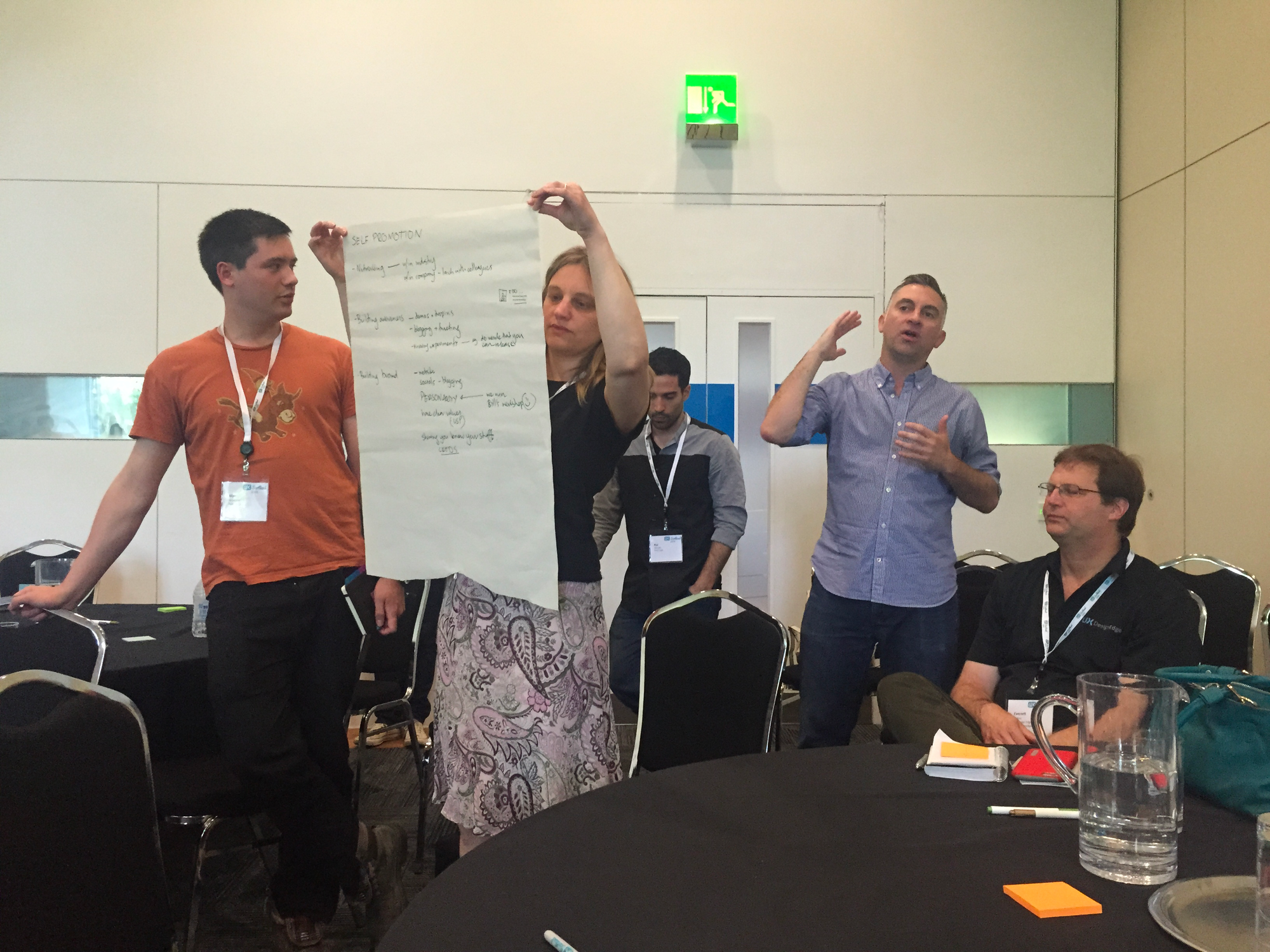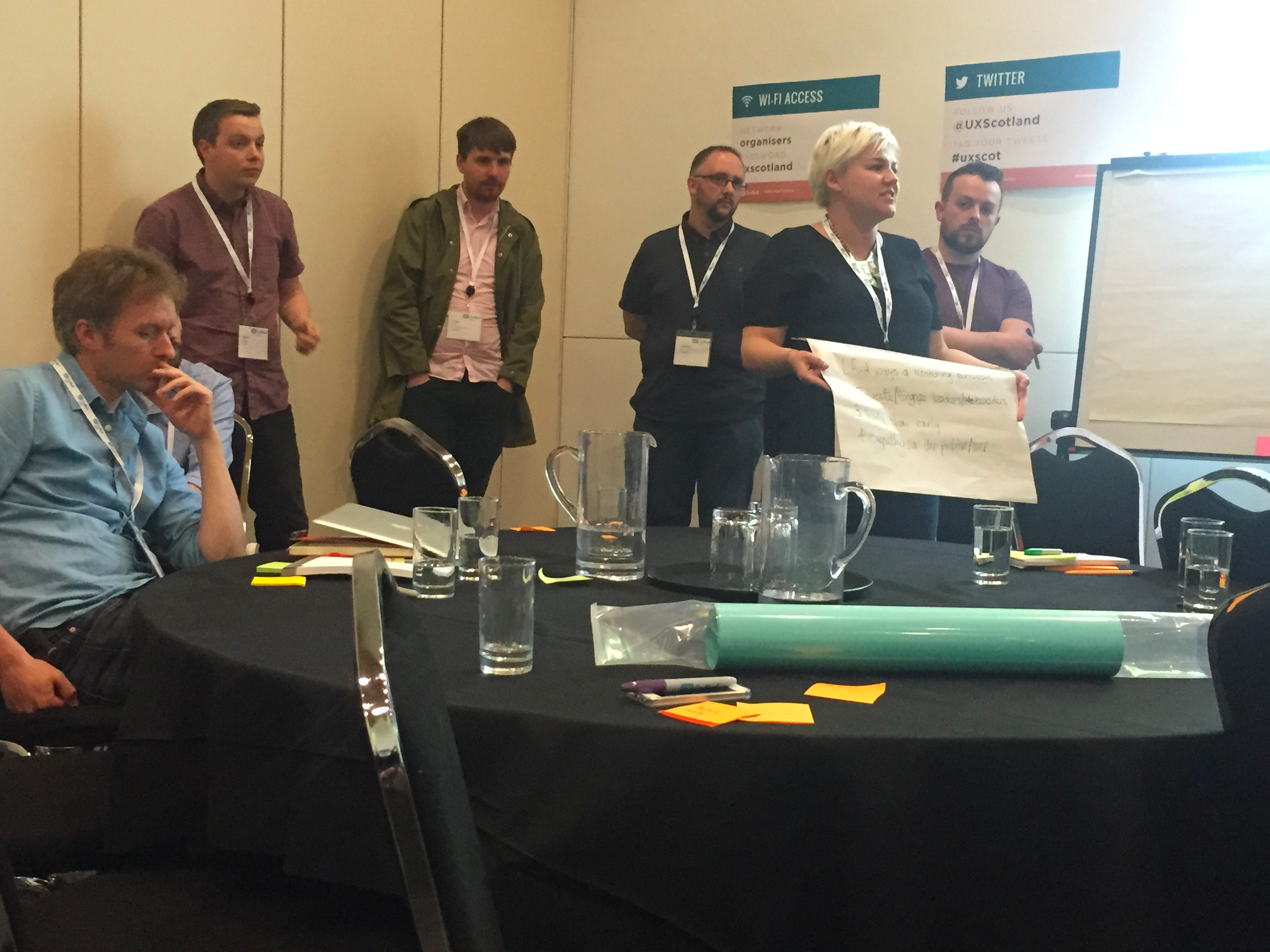 There were specific issues relating to each group ranging from time and resourcing for unicorns, to self-promotion (my group, considering networking, visibility in terms of skills, and visibility in terms of personal brand – handily for the latter there was an easy means of branding yourself), visibility and understanding of roles for the specialists, and hiring for team leaders (aside from bringing in people more junior so that you could 'mould' them, there was also the suggestion of A/B testing job ads to see what titles had the best fit).

While a lot of people choose to ease out of being a unicorn, for those that were still going to be one ostensibly for the near future, they recommended the following actions:
know what you like to do and don't like to do and communicate that – even if you have to do things that you're not particularly interested in and see no point in developing, making this clear will help you when it comes to getting more work that you want
Network and have a community – if you're lucky, you can get others to help you out, at the very least you have a sounding board of other unicorns (or not) to help give you perspective and motivation
Daniel and Stockwell's slides are available online.