The Question of Design: Steven Kyffin
For the start of the academic year (that still messed with my Antipodean head), Northumbria's School of Design dean Steven Kyffin gave an inaugral speech on what was called 'the question of design'.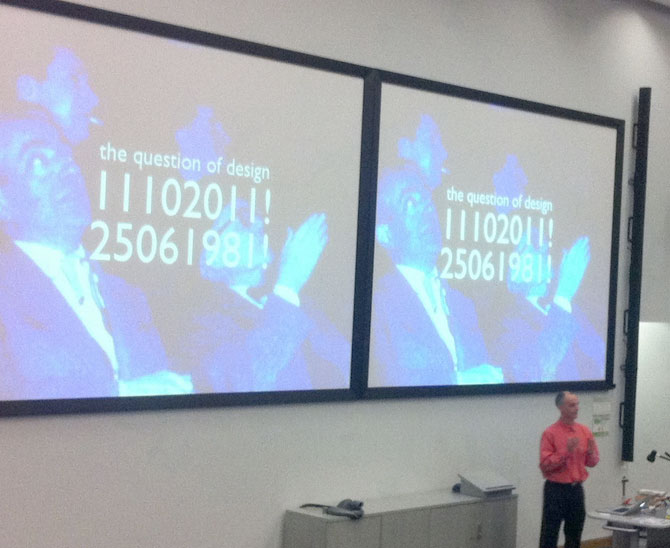 Some of his talk did touch on this (namely how design has changed to being about transformation), and how the left-brain world of research clashes with the right-brain world of design ….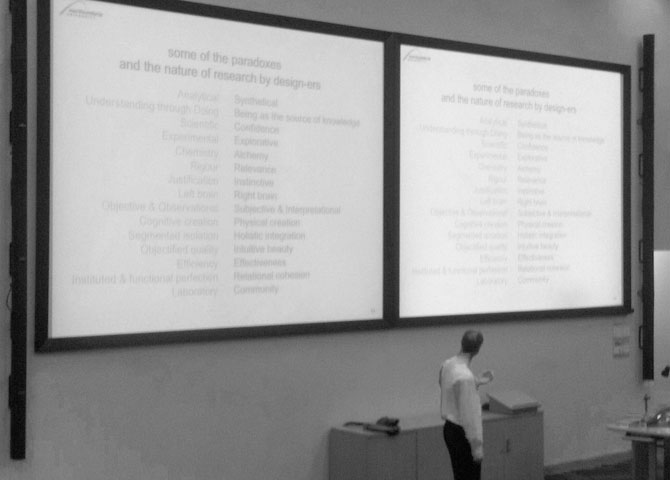 Comparison of research to design. I particularly liked Chemistry vs Alchemy. (Though I've been told by a few academics that even science is more like alchemy than we're led to believe, it's just all retrofitted afterwards!)
… but most of the talk was about his background in both the design industry (a product design consultant in London and later working at Philips) and academia (Newcastle, RCA, and finally Northumbria).
I'd been aware of Kyffin's involvement with Philips (he was one of their design leaders for several years), but not of his connections with the RCA both as a Master's student in the 90s ("I spent three years there, which was a luxury") and as an educator for Design Products in the late 90s (for those that are up with their design politics, that was when Tony Dunne was finishing his PhD on critical design there, and shaping the now-acclaimed Design Interactions course).
Kyffin's work with Philips was a reminder of just how ahead of the game they were in terms of concepts. He showed us a video of their connected house concept from near a decade ago (no Photoshop, all real if very expensive prototypes), and many of the intereactions are similar to what we're now seeing with iDevices.
For notes from the talk, see below: