Designing Great User On-boarding Experiences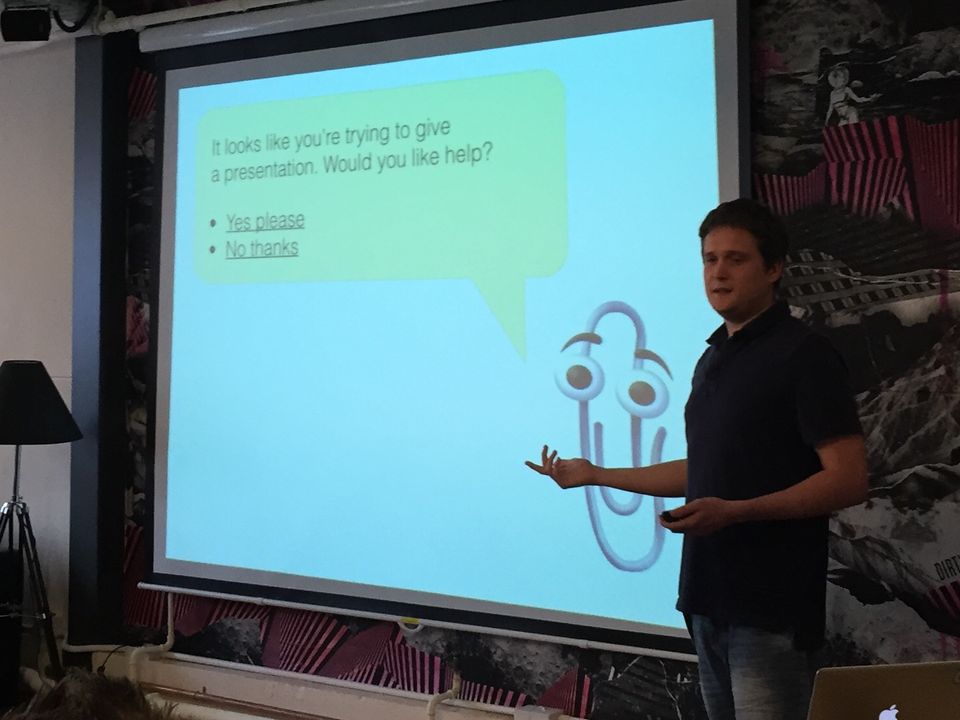 User onboarding is the final hurdle between a prospective customer and an actual one. While things have improved a lot since the days of those god-awful VCR setups, when it comes to apps and websites, quality still varies wildly. At May's NUX Newcastle Richard Powell spoke on how to design a great user onboarding experience.
I've spoken about the importance of user onboarding amongst other UX elements at conferences (and pointed to the brilliant User Onboarding site for its teardowns of the onboarding process for popular digital services) but Powell did a deep-dive into the topic, based on 2 years of experience tuning the onboarding experience (amongst other things) at NE based company Server Density.
Slides are available online (and below), but here are a few points that I particularly took from the talk:
There are a lot of analytics tools available. I knew about Google Analytics, Mixpanel, and Kissmetrics, but not more bespoke ones such as Clicky, Preact, and Totango.
The importance of providing trust in terms of onboarding can't be understated, be it with Soundcloud promising not to spam your friends on Facebook, or not initially asking for a credit card.
Just because a service is online doesn't mean that you can't use offline.  Servery Density send out little on-brand care packages. (I've also got mailers from Amazon and Google … and my work helped send out booklets to teachers to encourage them to check their pensions!)
It was a good reminder that help text shouldn't be used to save big problems – I was reminded at how GOV.UK write help text … then leave it out for testing to see if people can do without it.
And I always like a reference to that much maligned Microsoft Clippy.
GET OUT OF THE WAY CLIPPY #nuxuk @byrichardpowell pic.twitter.com/re4ZIsw076

— Vicky Teinaki (@vickytnz) May 21, 2015
Powell's slides are available below.