Designers: Guilty by association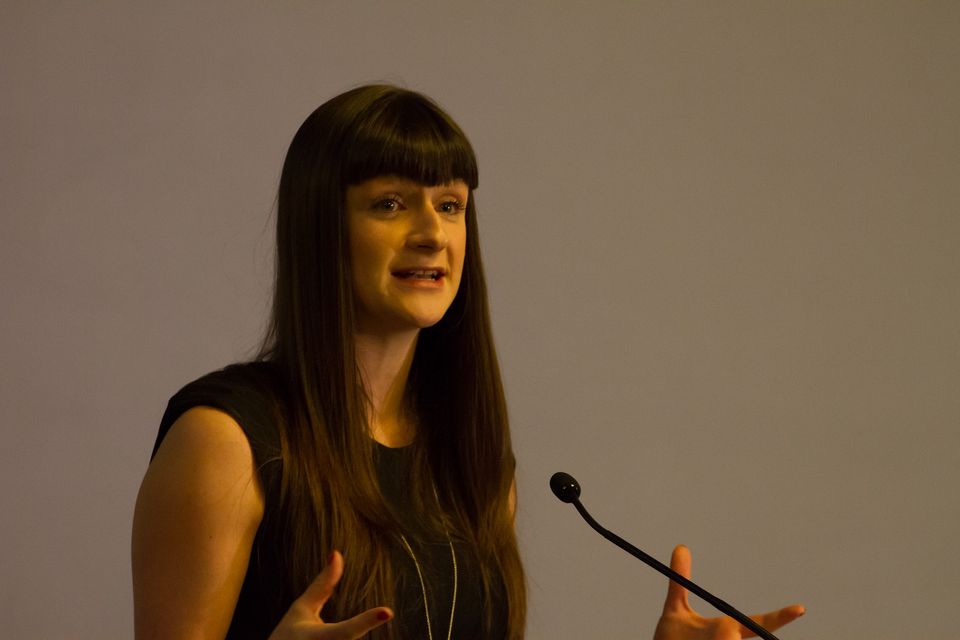 I'm writing from Talk UX, the conference on UX aimed at getting new and differing voices heard.
With a beautifully structured presentation (the start deftly looped around at the end to be a compelling call-to-arms), Lauren Currie ended the day of presentations at Talk UX by asking if all-too-many designers were, as the graffiti near her home in Manchester claims, "guilty by association".
"We need to stop labelling each other and putting people in boxes cause we work better together" @Redjotter #talkux pic.twitter.com/PMdmxgA9IQ

— Anna Rzepczynski (@annarzepczynski) March 5, 2015
She talked through her own history – from a dissatisfied industrial design student who fell down the rabbit hole of service design, to co-founding the Glasgow social innovation agency Snook with Sarah Drummond with multiple successes, to moving to Manchester to teach designers at Hyperisland.
I've admired Snook for years—not only for the quality and impact of their work, but also for Currie and Drummond consciously avoiding the usual London shift and staying in Glasgow—but didn't myself know of all of the projects that Currie presented. I was familiar with myPolice (making the work and lives of police visible in a pre-mainstream-twitter age), and iCan (making 'polling young peoples' more meaningful), but not the project Know Sugar (a pop-up shop that educated people about the hidden sugars in their food).
Currie recently split from Snook, though she is still an avid supporter of the studio's work, such as Drummond's cycle-awareness initiative Cyle Hack. She left after becoming concerned with the issues around design education, and namely that students weren't industry ready. So, she's become a new director at HyperIsland, an industry-focused education facility that began in Sweden in the 70s but now has campuses in New York and Manchester.
Her challenge to designers was that perhaps we are guilty by association of not contributing or giving back, be it through considering the consequences of our work "You can't be what you can't see", not sharing our knowledge, or forgetting to keep learning "musicians know they have to practice: what's the design equivalent to doing our scales?".
She challenged the audience to commit to be #notgba .
@Redjotter I hope to design products that people want to keep to counter consumerism. I am an anti-materialistic maker! #notgba #desent15

— Leanne Fischler (@LeanneFischler) March 7, 2015
I want to inspire people by what I design. #NOTGBA #desent15 @Redjotter

— Rachael Walker (@WalkRachael) March 6, 2015
Dreaming big with my little doodles #showyourwork #NotGBA @Redjotter pic.twitter.com/ble0D0B2MB

— Ummi Jameel (@UmmiJameel) March 6, 2015
@Redjotter spend an hour per week with a local primary school #NotGBA

— Chris Marsh (@marsh80) March 5, 2015
@redjotter I'm going to take every opportunity to design better designers. #notgba #talkux

— Mike Atherton (@MikeAtherton) March 5, 2015
Note to self: write and share the real stuff. Shy bairns [see] nowt! #notbga

— Anna Rzepczynski (@annarzepczynski) March 5, 2015
#notgba team #nuxncl of @JoanneUX and co are getting NCL UXers to share their work 😀

— Vicky Teinaki (@vickytnz) March 5, 2015
Header image NC-by-SA by Talk UX.