Chris Jordan 'Visualising Excess Through Large Compositions'
 While statistics can have impact, often it gets to a point where the numbers are meaningless. One of the most poetic efforts in counteracting this is the work of Chris Jordan. His collection "Running the Numbers" takes disturbing stats of American culture, and shows them in a zoomed out infographic. For example, the 32000 breast augmentation surgeries that happen every month in the US are shown by Barbie dolls in an image of breasts, while another shows one million plastic cups, the number used on airline flights in the US every six hours.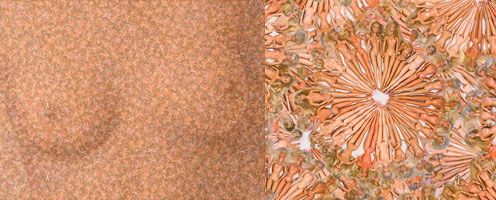 He also had a fascinating talk at TED about his work (view below).
(Via Infosthetics)