15. When in England…
Themes of Britain, what's going on at GDS, and NZ opening its borders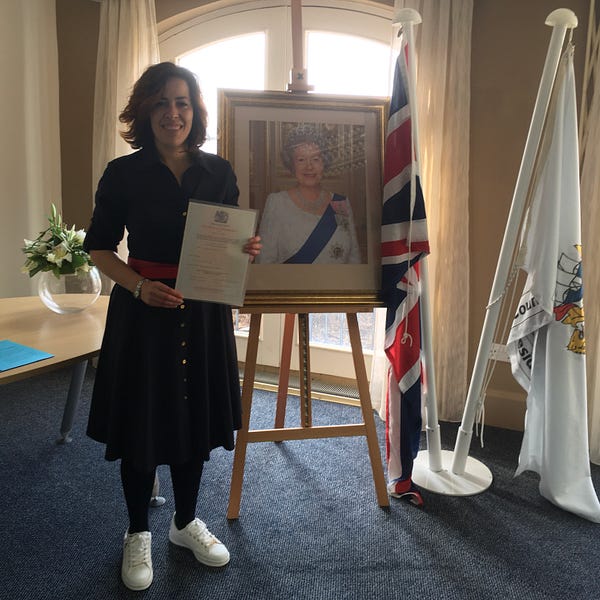 March 24 was my second anniversary as a British citizen. It was the first full day of UK lockdown and so I didn't even know until an hour before that it would actually happen. It happened with only me and the registrar (normally the ceremonies have guests) and in place of the standard handshake, I elbow-pumped the registrar.
Without realising, some of my reading this month has covered Britain as a topic. My colleague suggested Kate Fox's Watching The English. While I wonder if some of the elements have dated (the framings are very white and traditional), it brought up some key English conceits such as concern for privacy and embarrassment. (That's what the weather small talk is about - a subtle way to engage without assuming that the person wants to talk!).
Some of the political elements missing in that unashamedly pop-culture book were covered in Steve Richards' The Prime Ministers: From Wilson to May (there's also an updated Johnson edition). For me this helped me understand some of the frissions in the major parties that go back decades.
Finally, I read Dennis Duncan's Index, A History Of just for some bookish nerdery but also stumbled across Britishness again. "Let No Damned Tory Index My History!" is one chapter, nothing how indexes could be used as a weapon to satirise British politicians. The quote mentioned comes from Thomas Macaulay, a historian and Whig politician. Kate Fox would approve of the insight - she also suggests in her book that the English abhor earnestness and expect people to be able to make fun of themselves (and generally have some wit).
This month in digital government and design
Miscellany
After 2 years, New Zealand finally opened its borders so that citizens could return quarantine free. People on the first flight back got a care package at Auckland Airport

Speaking of NZ - for those of you that remember the flag referendum and the wild card 'laser kiwi' … at least one flag lives in the wild.

An internet detective decides to find the people behind the Wikipedia 'high five' images - and an adorable story unfolds.

How to think like a phenomenologist - surprisingly accessible.
Until next time,
Vicky